Our "Accompagnement Scolaire" (AS) programme for secondary school students builds upon the successful AS primary programme which started in 2007 for children residing in the Vallée-Pitot region and its vicinity. The AS secondary programme has been introduced in 2014 to target an older age group (from 11-14 age group). This was a continuation of the ongoing support received by the younger children through the AS primary programme. This allows us to guide the children towards further improvement, in the long term, of the skills and knowledge obtained through the programmes hosted by SOS Poverty.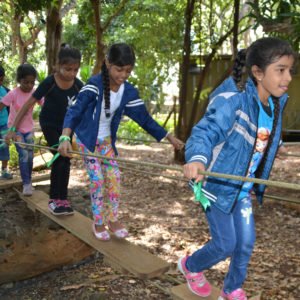 The "Accompagnement Scolaire" programme has been designed to provide educational support to our beneficiaries. This ensures that the target population receives not only basic literacy and numeracy, but also basic formal education which boosts their employability and readiness to face life challenges as future adults. 
The core objective here consists mainly of helping our students out in key fundamental subjects such as Maths, English, French and ICT so that they can leverage the application of those basic subjects in other important areas. 
Our teaching methodologies are diversified to cater for specific individual needs. Moreover, positive continuous feedback is provided to boost self-esteem and improve performance.